If you are receiving an error when trying to add images from a website using our chrome browser extension, this message is for you.
Many users are seeing this error:
To fix this:
Right-click on the Shoplook extension icon on your browser tab
Click Logout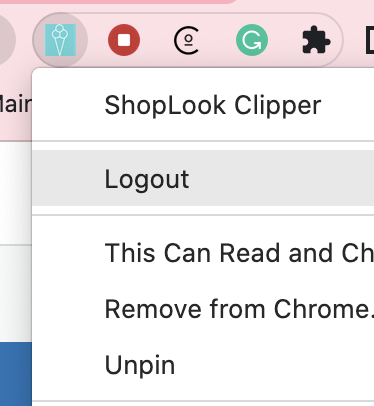 While nothing happens when you click logout, the chrome extension will no longer give you an error the next time you use it.
If you are having issues, feel free to reach out anytime to hi@shoplook.io. Please try to include a screenshot of the type of error you are receiving as this helps us address this quicker!