Shoplook won't allow me to use Pinterest
Hello,
Shoplook won't allow me to upload my designs to Pinterest. It says that I have to authorize Pinterest; which I do, but then it says I need to authorize it again. This has been going on for months and it's quite annoying now.
I've attached two pictures below to show that I have connected my Pinterest account to my Shoplook account, and the message that comes up.
Sincerely,
    Amir Amarise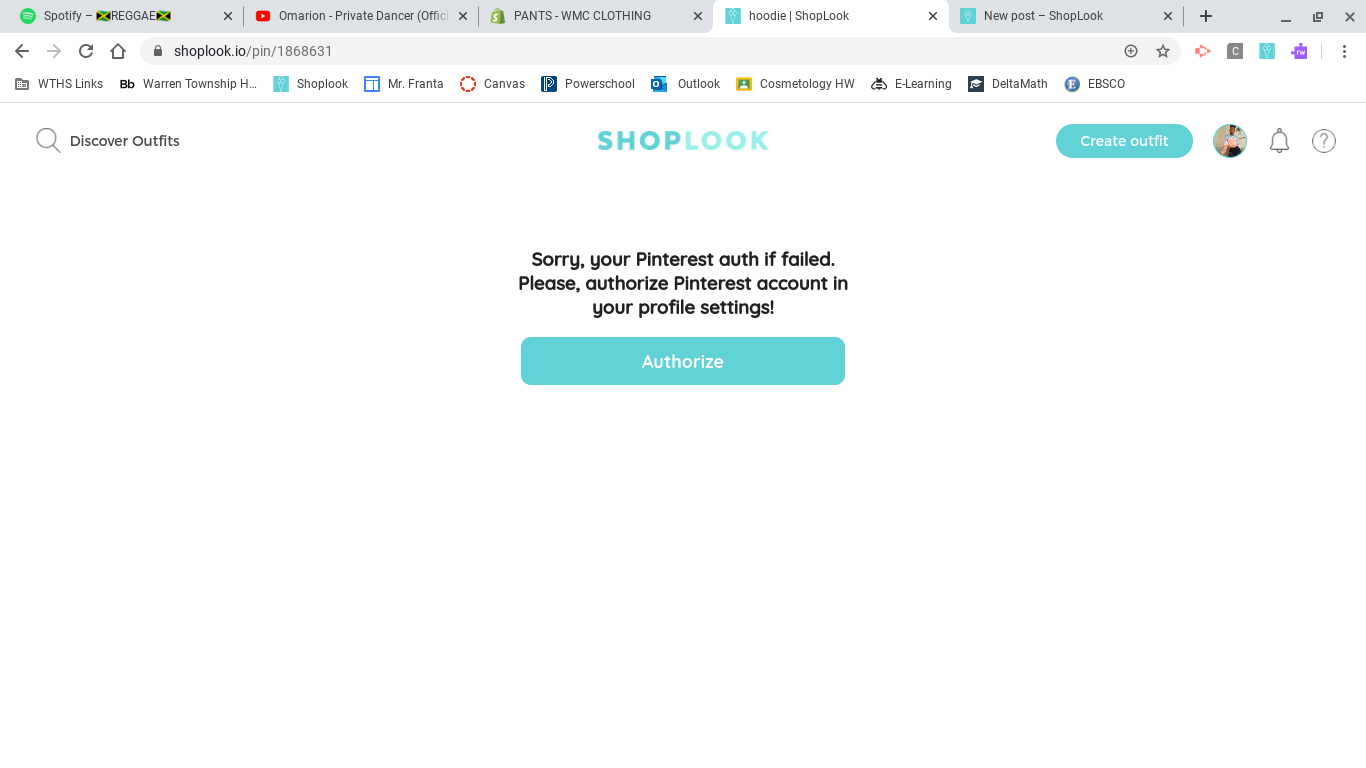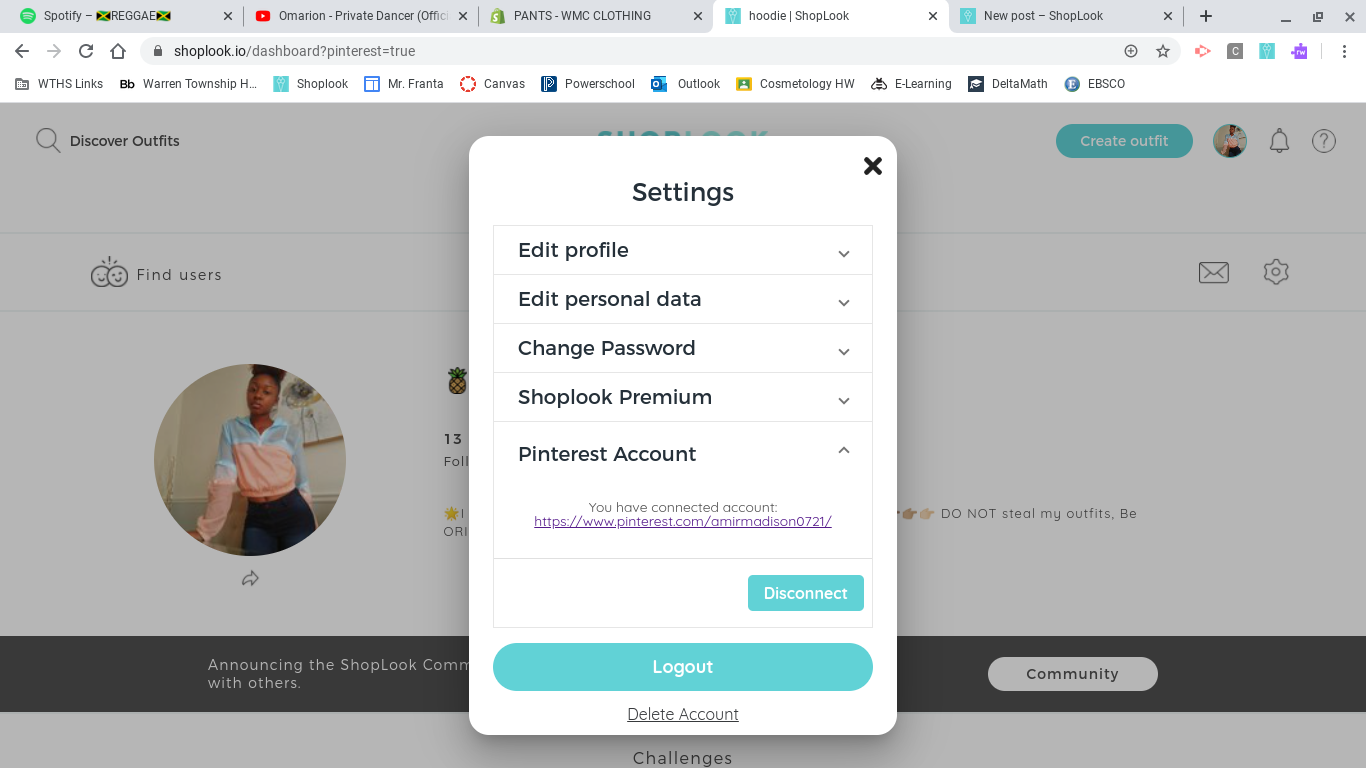 Please sign in to leave a comment.